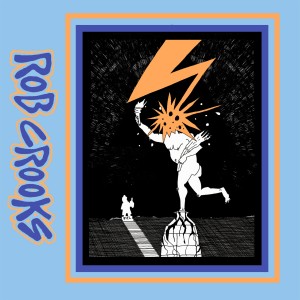 My new EP Downtown '09 is now officially available for free download from Marathon of Dope! Please download, listen and pass it around! If you'd like a preview, listen to the song "Stab Somebody." And please don't forget, for those of you in Winnipeg, I will be performing every song, plus some others, next Thursday at the Good Will.
Here's a little more about the EP:
"Winnipeg is a cold and isolated city, dirty and dilapidated. It is a city divided between the South and the North, by race and by class. It is surrounded, like most cities in the Western World, by cookie-cutter suburban homes, box stores and fast food chains. But in the gut of the city, in downtown Winnipeg, the very real divisions that make up its essence intersect in an anarchic clash of hedonism and despair.
It is this image of Winnipeg that serves as the backdrop for Rob Crooks' new EP Downtown '09. The iconic punk clubs and temporary speak-easies, the dive bars and late-night beer vendors, the dark alleys where drugs are bought, sold and consumed all make up the setting for Crooks' story telling. The loosely connected coming-of-age narrative stitched together in these six songs guides the listener through the progressive stages of young adulthood, all in the span of a single weekend. From the earliest encounter with "City Sounds," and the immature and not-so-innocent trysts with "Friday Night Girls," to the moral hangover of "Monday Morning," Downtown '09 is an often dark depiction of dysfunctional scenesters in a dysfunctional city.
Sonically, Downtown '09 matches Crooks' raw and rapid vocal delivery with the gritty punk aesthetic predominant in Winnipeg's counter-cultures. The upbeat tempos and catchy hooks give the EP the feel of an illegal dance party, in an abandoned warehouse, ready to be shut down by the police at any moment. Guest appearances by Winnipeg hip-hop legends Pip Skid and John Smith help to round out this short, but detailed vision of the dark side of Winnipeg's edgy and unpredictable nightlife. So why not spend the weekend in downtown Winnipeg, with Rob Crooks as your guide?"