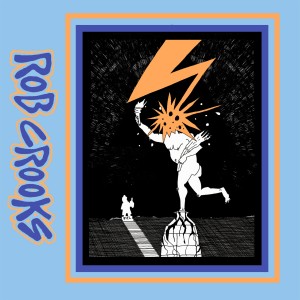 Later this week I'm going to be dropping a new EP entitled Downtown '09. It's a collection of 6 songs that depict the sometimes dark side of Winnipeg's nightlife. The songs form a narrative arc through the immature hedonism of one night stands and self-destructive drug use, leading up to a violent stabbing that brings the consequences out of the moral realm into the material world. Finally the album culminates in the epic hangover that makes one question everything.
The title Downtown '09 is a reference to the film Downtown 81, in which a broke artist (Basquiat) roams downtown Manhattan going in and out of dingy, underground clubs, encountering a who's who of New York's new wave musicians and artists. I decided to reference this title because the journey embarked upon by the artist in the film reflects the journey that the narrator takes in this album: an aimless wondering through downtown streets, from party to party looking for something that is always just a few steps ahead. Of course, in Downtown 09 what is being sought after is never found. And instead of the grand streets of New York City, this album takes place in the despair-paved streets of downtown Winnipeg, the dark heart of the continent.
The reference to Downtown 81 also seemed appropriate because of the intersection of punk and hip-hop culture that is prevalent in both the film and the album. Although the album is a rap album, the punk influence can't be denied (from the sometimes aggressive vocal delivery and catchy hooks to the Black Flag sample and the Bad Brains cover art rip-off).
Ultimately, however, Downtown '09 is meant to be fun. But how can I show the fun side without the edgier dark side of fun? After all, the edgy dark side is what makes fun so fun, am I right? So, the beats are high tempo and the raps match them. I hope you like it. It will be available for download this week!