Shows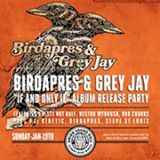 Birdapres and Grey Jay present"IF AND ONLY IF"
Album Release Party

Featuring live performances by:

- Birdapres & Grey Jay
(aka Dane Goulet and Andy Rudolph)
- Not Half
- Nestor Wynrush
- Rob Crooks

Plus DJ sets by:

- Kinetic, Birdapres & Steve St. Louis

Sunday, January 19th, 2013
Union Sound Hall, 110 Market Ave
18+ w Photo ID required
Doors 9pm

Tickets $10 – available at Into the Music and Music Trader, or at the door.

Sponsored by UMFM

Greg Macpherson Fireball Album Release!
w/Rob Crooks & DJ No Contact
Union Sound Hall, December 22nd
Fireball, Greg Macpherson's sixth full-length studio recording, captures the fiery essence of rock and roll music: ten great songs about sex, danger, heartbreak, possibility, romance, and people you can relate to, played with expertise and urgency by an unpredictable band. There are no down points, from the kinetic, delay-driven 1995 to the slow-boil apocalypse of Scientist Cowboy, Fireball is all energy, passion and style.Recorded and mixed by award winning engineer Cam Loeppky, these are stripped down, intentional sounding tracks, a post-rock aesthetic with elements of heartland, dub and classic rock and roll in the mix. Think Alan Vega meets the Replacements or Lou Reed with less heroin and no jazz chords.Greg Macpherson in 2013 is a world-class artist at the top of his abilities. Long respected for his magnetic performance style and hard hitting songs; Fireball is as dynamic and powerful as his live show and continues the remarkable trajectory of a critically received body of work. Where Mr. Invitation (2010) and Disintegration Blues (2011) were dark, varied albums with as many ballads and soundscapes as rock songs, Fireball is fast and to the point… sexy, fun and challenging.Doors at 8:00pm
Show at 8:30pmTickets are $20 in advance at Music Trader, The Urban Bakery and Ticketworkshop.com18+ w/valid ID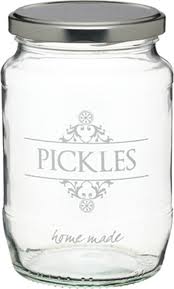 Nov 10, 2013
KRANG vs. CHEERING FOR THE BAD GUY vs. SURPRISE PARTY vs. ROB CROOKS
@ dead lobster
$7
doors 8:30
show 9:30
followed by weird dj stuff
going till morning
no school / work the next day

don't be afraid to ask for directions;
look both ways before crossing the road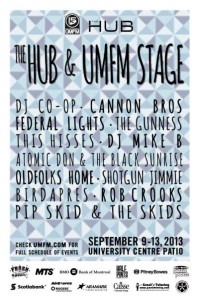 THE HUB and UMFM Stage
Spetember 9 – 13
University of Manitoba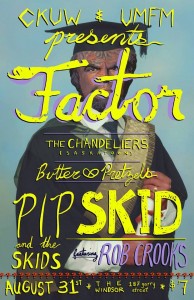 CKUW and UMFM present:
FACTOR and the Chandeliers (Saskatoon)
(http://www.circleintosquare.com/item/woke-up-alone#.UfhtCRaxpGh)
WOKE UP ALONE TOUR
with Special Guests
plus local favourites:
PIP SKID and the Skids
(https://www.facebook.com/pages/Pip-Skid/9045392955)
featuring ROB CROOKS
(www.robcrooks.com)
and
BUTTER PRETZELS
(https://www.facebook.com/pages/Butter-Pretzels/132059606912229)
All this for only $7!!!
9:00PM
On May 31st the synths take over the Albert… Featuring:
GHOST TWIN
https://soundcloud.com/ghosttwin
ROB CROOKS
https://soundcloud.com/robcrooks
DJBEEKEENI
http://www.djbeekeeni.com/
A LION IN YOUR LAP (DEBUT!)
Featuring Stéphane Oystryk (…and then nothing) and Scott Ellenberger (Mahogany Frog, Field////, Dust Adam Dust)
with
DAMIEN FERLAND DJing between sets!
Doors: 9PM
Bands: 10PM
$5 (Cheap)
One Man Band Festival
May 16th in Montreal, w/ Cadence Weapon & Hua Li
ROB CROOKS // HUA LI // CADENCE WEAPON @ Kathy & Kimy ||| MAY 16

Manitoba Music Showcase
Date

Sat, Mar 2, 2013 at 9pm

Featuring

Location

Address

187 Garry Street, Winnipeg, MB, Canada

Promoter
Door Cost

$7.00
Manitoba Music is presenting an exciting showcase of local talent on March 2 at the Windsor. The four acts will perform for the influential panelists in town for Manitoba Music's Going the Distance: Indie Career Sustainability on the same day. Visiting panelists include David "Click" Cox (CLK Creative Works), Sandy Pandya (Pandyamonium Management), and Tim Potocic (Sonic Unyon).
Throughout the year, Manitoba Music produces special showcases of local talent for the guest speakers from the MusicWorks professional development workshop series. The series presents experienced music industry veterans and hot new trend setters speaking on the most important topics for today's artists and music industry entrepreneurs. These showcase events offer Manitoba acts a unique opportunity to perform for and network with leading music industry professionals.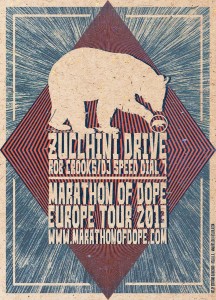 31st of january: Hafenklang, Hamburg, Germany
1st of february: Old timers garage, Katowice, Poland
2nd of february: Madame Claude, Berlin, Germany
3rd of february: Batterie, Kassel, Germany
4th of february: Pod MInogą, Poznan, Poland
5th of february: Cross Club, Prague, Czech Republic
6th of february: Pi Club, Pisek, Czech Republic
8th of february: Reflex, Kortrijk, Belgium
9th of february: Landbouwbelang, Maastricht, Netherlands
10th of february: Madame Moustache, Brussels, Belgium
11th of february: Le Bateau Ivre, Mons, Belgium
14th of february: Rössli Bar, Bern, Switzerland
15th of february: Helsinki, Zurich, Switzerland
16th of february: Sas-Club, Delémont, Switzerland
17th of february: Black Sheep, Montpellier, France
18th of february: Chapelier toqué, Clermont-Ferrand, France
19th of february: l'UBU, Perpignan, France
20th of february: La dynamo, Toulouse, France
22nd of february: Gazteizko Gaztetxea, Vitoria, Spain
23rd of february: Izar Beltz, Bilbao, Spain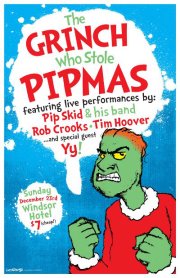 9:00pm

It's a holiday show!THE GRINCH WHO STOLE PIPMAS!++PIP SKID++
(with his live band! You know, Cole, Mef, Tim & Rob!)++Rob Crooks++
(singing, rapping, pressing all the buttons… including yours!)++Tim Hoover++
(doing that weird music he does when he's not too busy being DJ Co-op… brand new material for this show OMG!)with special guest
++Yy!++
(how can such a nice guy also be such a great rapper?! we have no idea)Sunday, December 23rd, 2012
Windsor Hotel
$7 cheapPoster by Allan LordeSpend your xmas eve eve with us. The booze and the jams will be flowing until 2am.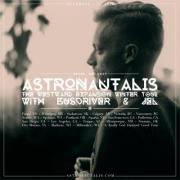 Astronautalis Tour featuring Bus Driver and Jel, with special guest Rob Crooks. At the Pyramid Cabaret in Winnipeg, MB.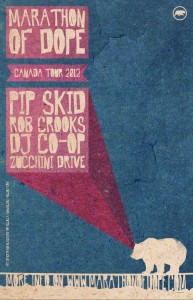 Pip Skid * Rob Crooks * Speeddial 7 * Dj Co-op
MARATHON OF DOPE WESTERN CANADIAN TOUR   2012!!!
Pip Skid (www.marathonofdope.com/?page_id=7)
Rob Crooks (www.robcrooks.com)
Sept 22 Brandon – Lady of the Lake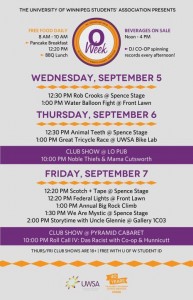 University of Winnipeg Orientation Week celebration, Wednesday September 5th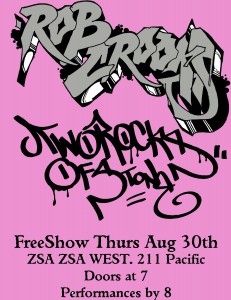 FREE SHOW:
Rob Crooks and Two Rocks of Stone will be performing at Ryan J. Carman's art exhibit's closing party at Zsa Zsa West (fka Golden City Fine Arts), 211 Pacific in Winnipeg's Chinatown. The show starts at 8pm. There will be art for sale. Byob. Pre-game it with us.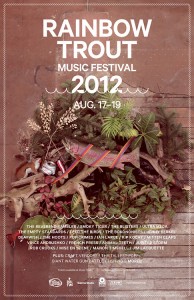 FRIDAY!
.
5pm – Kipp Kocay
6pm – Jenny Berkel
7pm – Vince Andrushko
8pm – Hoots
9pm – Ultra Mega
10:20pm – The Reverend Rambler
11:40pm – The Empty Standards
.
SATURDAY!
.
12pm – Feed The Birds
1pm – Animal Teeth
2pm – The Blisters
3pm – Pop Crimes
4-6:30pm BREAK TIME
6:30pm – Jim Lacoutte (the owner)
7pm – Rob Crooks
8pm – Mise En Scene
9 pm – Deaf Wish
10:20pm – Smoky Tiger
11:40pm – The Bokononists
.
SUNDAY!
.
12pm – French Press
(tweener – Manon Timshell)
1:20pm – Ian La Rue
2:20pm – Mitten Claps
3:20pm – Jupiter Storm
.
.
.
TROUT TROUT TROUT!!!!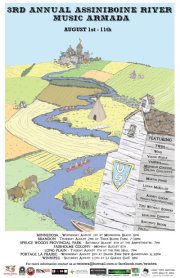 The third annual Assiniboine River Music Armada will end in St. Boniface at Le Garage Featuring live performances by:
TWIN http://twintwa.bandcamp.com/
Rob Crooks www.robcrooks.com
Wind
Monsieur Coccinel www.soundcloud.com/monsieur-coccinel
Young Pixels www.sonicbids.com/youngpixels
Field////
Art and Video Installations by:
Colony Collective
Pretty Grizzly
Greg Hanec
Brian Longfield
Seed Educators:
Anneliese Schoppe (Heirloom Gardens)
Audrey Logan (Nature's Perfect Plant Foods)
Thank you to our sponsors: Kustom Kulture, CKUW, UMFM, Fruity Manitoba Community Orchid, Home Street Recording, Accent Printing, Prime Pro Media, Hollow Reed Holistic, North End Food Security Network, Boreal Forest/Action Network, Ghost Town Manitoba, Gypsy Meals by Anna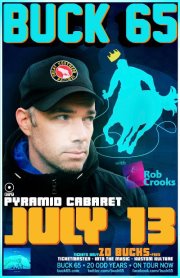 Buck 65
20 Odd Years Tour
July 13th
Pyramid Cabaret – 18+ event
Doors at 9:30
Advance tickets $20+ fees @ Kustom Kulture & Into the Music
Ticketmaster: http://www.ticketmaster.ca/event/110048707B8E5AD9
Buck 65 ( https://twitter.com/buck65 )
Richard Terfry (born March 4, 1972), better known as Buck 65, is a Canadian hip hop artist, MC and turntablist. Underpinned by an extensive background in abstract hip hop, his more recent music has extensively incorporated blues, country, rock, folk and avant garde influences into a style commonly compared to Tom Waits and Beck.
Terfry is also a radio host, having hosted a weekday program on CBC Radio 3′s web radio station. In addition, he is the host of the weekday Radio 2 Drive show on CBC Radio 2 since September 2, 2008.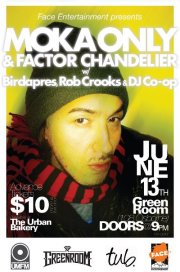 Moka Only and Factor Chandelier

With Birdapres, Rob Crooks & DJ Co-op

Wednesday, June 13th

Greenroom on Osborne (108 Osborne St.)

Doors at 9:00pm – 18+ event

Tickets $10 in advance / more at the door

Advance tickets available at The Urban Bakery (soon)Moka Only (Battleaxe / URBNET)

@MOKA_ONLY

http://mokaonly.ca/

Known professionally as Moka Only, is a Canadian hip hop artist. Originally from Victoria, he is now based in Vancouver. He was previously part of the hip hop group Swollen Members, and briefly a part of Len. His albums are released by Legendary Entertainment, Domination Recordings and URBNET Records.Factor Chandelier (Side Road Records / Fake Four Inc.)

@FactorMusic

http://www.reverbnation.com/factor

Starting out as a DJ in 1998, Factor has evolved into one of Western Canada's busiest super producers and DJs. He is continuously working and touring with high caliber Canadian and American artists including: Xzibit, Josh Martinez, Kool Keith, Awol One, Noah 23, Moka Only, Aesop Rock, Gregory Pepper, Buck 65, Living Legends, tha liks, Sadat X and the Side Road Crew. He is known for continuously dropping top-notch product out of Saskatoon since the late '90s. He is the founder, owner and operator of Side Road Records (2001), releasing over 25 professional albums in Canada, the United States, Europe and Japan. His most recent works include his solo album Lawson Graham, Myka 9 1969 and Awol One and Factor – The Landmark. Factor's music has garnered international distribution and he has received positive critical acclaim by way of magazine and website reviews as well as receiving radio play on college/community radio all over Canada, the US and even in Japan.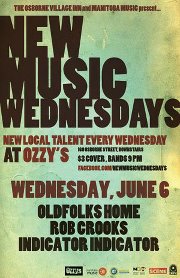 Manitoba Music Night at New Music Wednesdays

Featuring:

Indicator Indicator –

http://www.indicatorindicator.com/

Oldfolks Home –

http://oldfolkshome.bandcamp.com/

Rob Crooks –

http://www.robrooks.com/

June 6th

Ozzy's (160 Osborne St)

Doors: 9:30pm

Tickets: $3 (door only) 18+ eventNew Music Wednesdays is an exciting weekly concert series featuring local music in all genres, presented by the Osborne Village Inn in partnership with Manitoba Music. The series, which features three acts every Wednesday at Ozzy's, is a breeding ground for new bands in Manitoba's vibrant original music scene.The first Wednesday of every month is Manitoba Music Night at NMW and features exclusively Manitoba Music members, hosted by Breakfast Television's Jenna Khan and Indie Studio's Pamela Roz.Thanks to Breakfast Television, Manitoba Film & Music, CBC Manitoba Scene, and UMFM.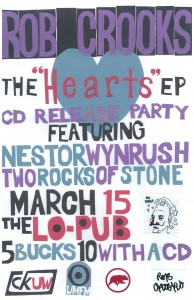 I am ecstatic to announce that on Thursday, March 15th, at the Lo-Pub in winterful downtown Winnipeg, I will be officially releasing my brand new EP, Hearts. Joining me for the occasion will be my good friends Nestor Wynrush and Two Rocks of Stone. It'll be five bucks to get in, but if you feel like balling out a little bit, there is also the option of paying ten bucks  and receiving – in addition to admittance – a free compact disc version of the Hearts EP. The show is brought to you by CKUW, UMFM, Marathon of Dope and Face Entertainment. For more information, check out the Facebook event page.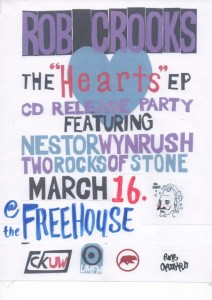 In addition to the CD release show in Winnipeg, Nestor Wynrush, Gruf the Druid and I will also be heading out West to perform in Regina on Friday, March 16th. Check out the Facebook event page here.
&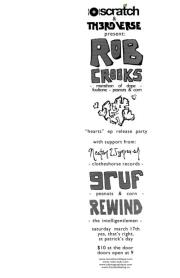 At Scratch in Saskatoon on Saturday, March 17th (with Gruf the Druid and Chapter Thrive and guests). Check out the Facebook event here.
"Scratch, Phonographique and Third Verse present, in association with St. Patrick:
Straight outta Winnipeg, Rob Crooks (Foultone, Marathon of Dope) with his new album "Hearts"
Live in Saskatoon, with Nestor Wynrush (Clotheshorse Records)
Are you in need of some party smashing raps? Is a St, Patty's day blackout on your horizon? Do you love hip hop? We got what you need!
JUST IN!
Gruf will be coming along with the crew to tear down the roof! if you caught him last year with the Marathon of Dope tour, you know Gruf is the truth!
Rewind AKA MOCKNESS Monster will be playing some jams to get the party going!
BRING YOUR DRINKING FACES!
$10 at the door, doors open at 9″
************************************************************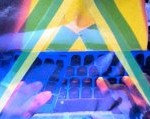 On Friday, January 13th 2012, I will be performing a solo set at Golden City Fine Arts, 211 Pacific Avenue, in Winnipeg's Chinatown. You can see more information at Golden City's Facebook page (here) or at their blog (here).
"ROB CROOKS . TWO ROCKS (of stone) . DJ AARON BRAGAR . SPECIAL GUESTS Friday the 13th.
Doors at 10pm.
Performances by midnight.
Goes late.
211 Pacific Ave.
Chinatown.
Dance.
Dance."
***********************************************************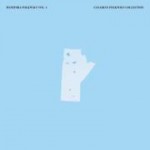 On Friday, October 28th 2011, I will be performing a live solo set at the Lo-Pub in beautiful downtown Winnipeg, Canada. You can RSVP at the Facebook Event page here.
"PRESENTED BY VIDEO POOL MEDIA ARTS CENTRE
MANITOBA FOLKWAYS COLLECTION
RECORD LAUNCH
Date: Friday, October 28, 2011
Doors: 8:30pm
Show: 9:15pm
Location: The Lo Pub
Address: 330 Kennedy St, Winnipeg, Manitoba
Cover: $10 includes admittance and a copy of the Manitoba Folkways Collection Vol.1 vinyl.
"And when you sing a song about your own lives, you are doing the same thing they do— you are making folk music." -Alan Lomax, 1915-2002″