For the first time in history, I have teamed up with my long time friend Factor Chandelier for a song. We call it "Precious Stone." Our hope is that the song gets in your bones and makes you wanna move your body, no matter how introverted you are, or how weird you may feel. That's how we feel too, but we still love music that makes us dance.
You can purchase the song on Bandcamp or listen to the audio on Soundcloud.
I owe a big thanks to my friend Ryan Simmons, who shot and directed the video. Thanks Ryan!
I also have to thank Dany Reede, who made this amazing artwork for us to use as the cover to the single. Thanks Dany!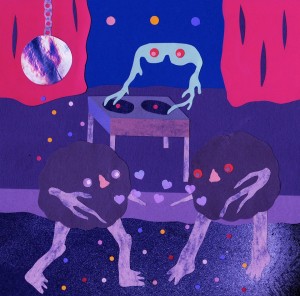 I hope people like it!