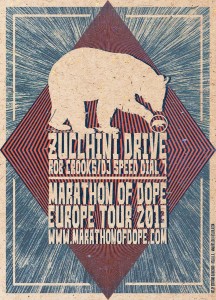 Looking back on 2012 I'd say my overall goal was to make my goals more focused,  realistic and attainable. I've noticed myself becoming increasingly more driven as time passes. But drive without focus and direction manifests as angst and frustration.
At the beginning of last year I sincerely felt like I was at a beginning of sorts. I had a new direction musically, which was freeing in so far that I felt like I was dealing with something that was so new and wide open. But when faced with such a wide open space, it's hard to know where your horizon is; and we all need a horizon to situate ourselves so that our movement makes sense.
I put out the "Hearts" EP in March 2012, and I played some pretty great shows across Canada with some amazing people over the following few months. I had plans of doing a lot more, for sure; more shows, more releases etc. But life seems to swallow you up like a body of water if you don't know which way land is.
I definitely did not make a resolution this time last year to figure out more precisely what my immediate attainable goals are. It wasn't something that I set out to do and then achieved. It was something I gradually realized over time. I'd say I wasn't able to really even start to articulate it until the past couple months of 2012. But in hindshight it seems as though I've been meandering towards it for the whole year.
I have a plan for 2013. I don't want to go into too much specifics, since I'm a little scared to share it as a whole from the get-go lest it not come true. But it includes putting out more music, more videos and earning more fans. And maybe going back to school. Oh yea, and more shows, like this European tour that I'm going on with Zucchini Drive:
31st of january: Hafenklang, Hamburg, Germany
1st of february: Old timers garage, Katowice, Poland (PL)
2nd of february: Madame Claude, Berlin, Germany
4th of february: Pod MInogą, Poznan, Poland
5th of february: Cross Club, Prague, Czech
8th of february: Reflex, Kortrijk, Belgium
9th of february: Landbouwbelang, Maastricht, Netherlands
10th of february: Madame Moustache, Brussels, Belgium
11th of february: Le Bateau Ivre, Mons, Belgium
14th of february: Rössli Bar, Bern, Switzerland
15th of february: Helsinki, Zurich, Switzerland
16th of february: Sas-Club, Delémont, Switzerland
18th of february: Chapelier toqué, Clermont-Ferrand, France
19th of february: La dynamo, Toulouse, France
22nd of february: Gazteizko Gaztetxea, Vitoria, Spain
23rd of february: Izar Beltz, Bilbao, Spain
I hope to meet many new friends this year. I think this is a good way to try. See you out there!