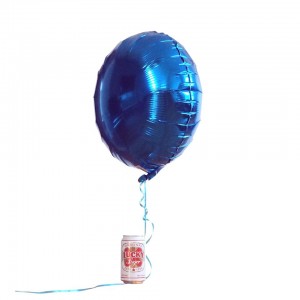 This Friday, May 22nd Nestor Wynrush and I will be the guests of Soso and Dj Chaps in Saskatoon. We play at Amigos. I can't wait. Travis Cole will also be Djing that night. It will be fun.
I can't wait to leave this city and go to Saskatoon. Bridge city. Paris of the Prairies. Rapskatoon. When Soso joined Nestor Wynrush and I here in Winnipeg last month, I think for the first time it became obvious how well all of our music fits together, in some strange way. This will be another good show, and I am excited for it.
The next day I will be racing back to Winnipeg to perform at the West End Cultural Centre for the annual event Bands Vs. Filmmakers, a fundraiser for my favourite Winnipeg movie theatre, Cinematheque. The concept is a cool one: team a local musical act with a local fimlmaker, and let them collaborate for one night only. I have been paired with Ryan Simmons. Other duos include Pip Skid with Gwen Trutnau, Blunderspublik with Freya Olafson, Attica Riots with Deco Dawson, and  Basic Nature with Forrest Macgregor.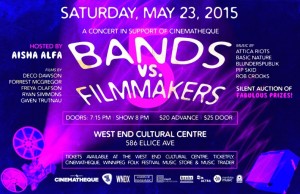 It's great to be able to help raise money for such a great place. I've seen some amazing films at Cinematheque over the years, and I plan on seeing many more. Tickets are $20 each and are available at the West End Cultural Centre.