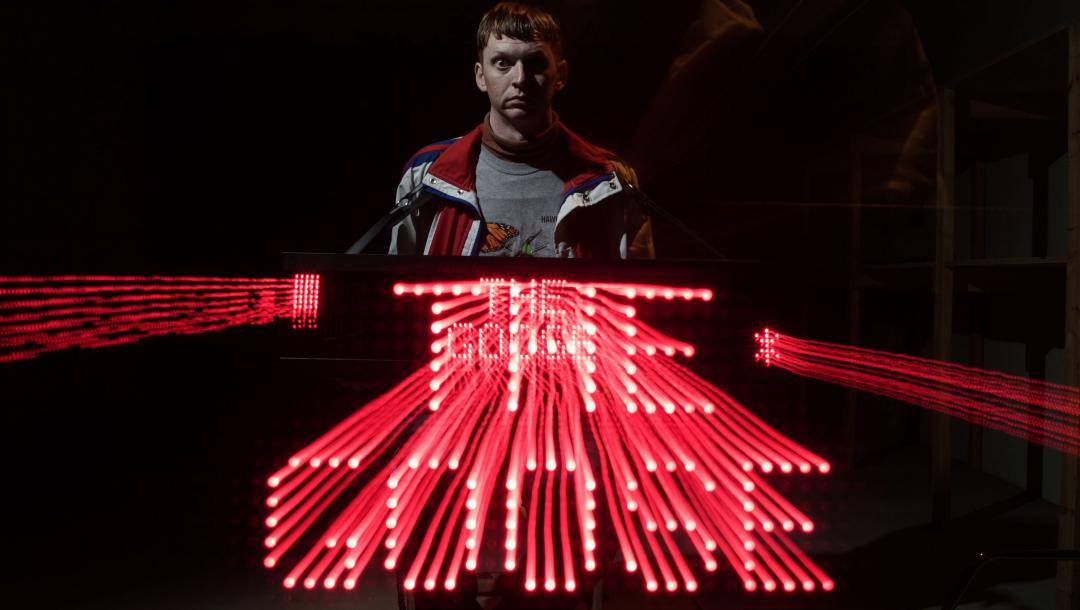 Directed by Mike Maryniuk 
2018, Canada, 75 min
Opening night screening introduced by Mike Maryniuk, with a special live performance by Rob Crooks.
With an all star cast of Winnipeggers including Rob Crooks, Al Simmons,Washboard Hank Fisher, Mike Olito, James "Pinhead" Miller, Winnipeg mayoral candidate Ed Ackerman, and Maryniuk veterans Rob Vilar and Tim Roth, The Goose is a marvel of inventive storytelling and imagination. Filmmaker magician Mike Maryniuk has conjured up weird visions like you've never seen before. The Goose (Rob Crooks) is a mute young man who attempts to regain his voice and escape his oppressive surroundings with the help of the inventive, but behind the times, Travel Agent. The Goose must traverse a gauntlet of miscommunication, small town bravado and his Snowbird weirdos to achieve this goal. He meets a woman known as the Escape Artist (Bea Solsberg) in the hospital and they hatch a loose plot to migrate to Arizona, where The Goose can receive new-age voice therapy and the Escape Artist can escape winter's clutches.