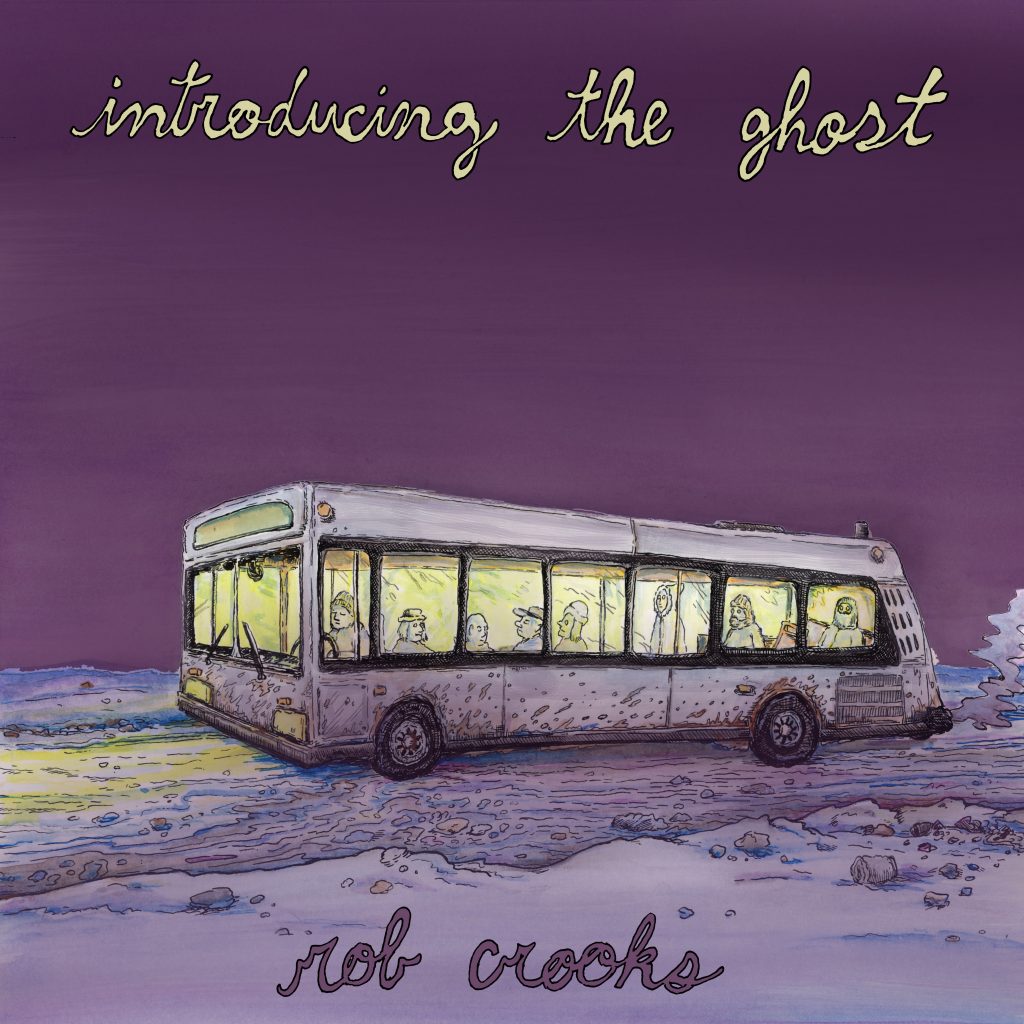 For the first time, rob crooks' shamefully overlooked art-rap gem Introducing the Ghost is available on 12" vinyl from Audio Recon and Saskatoon Folk Rap. This album seamlessly fuses genres and musical styles, fearlessly shifting between emotional tones with a level of vulnerability and sincerity not often heard in contemporary hip-hop. 
Created in Winnipeg on Treaty 1 territory, Introducing the Ghost deals with living on a land haunted by a history of struggle and colonial subjugation. Thematically, the song listing forms a narrative that tells the story of overcoming a paralyzing settler guilt, and making the radical choice to act. As crooks explores the depths of the private and historical conditions of his current existence, the personal becomes the political.
rob crooks is a genre-bending hip-hop artist from the cold and barren Canadian prairies. He combines sample-based production with singing and rapping, often adding live percussion or synth to his performances. He has worked with artists such Factor Chandelier, Birdapes and Pip Skid, and is currently a member of the Saskatoon Folk Rap Records collective.
"This. Album. Is. Super. Fucking. Good. I don't even know what genre to classify this album in. It's part prairie raps, it's part indie pop and it blends together better than your morning smoothie…rap rock's finally done folks (sorry Limp Bizkit, you released your magnum opus a little late). Let's pave the way for something genre defying that is actually good and Rob Crooks can show us how it's done."

@ear_kanal
"Introducing the Ghost is the soundtrack for the working class. It is both beautiful and raw and invokes moments of both solace and rage. It is a perfect work of art."

DJ Chaps, Side Road Records, You Know the Rules, Third Verse
"Veteran Winnipeg rapper and musician rob crooks has reached new heights with Introducing the Ghost."

Nigel Webber, Stylus Magazine