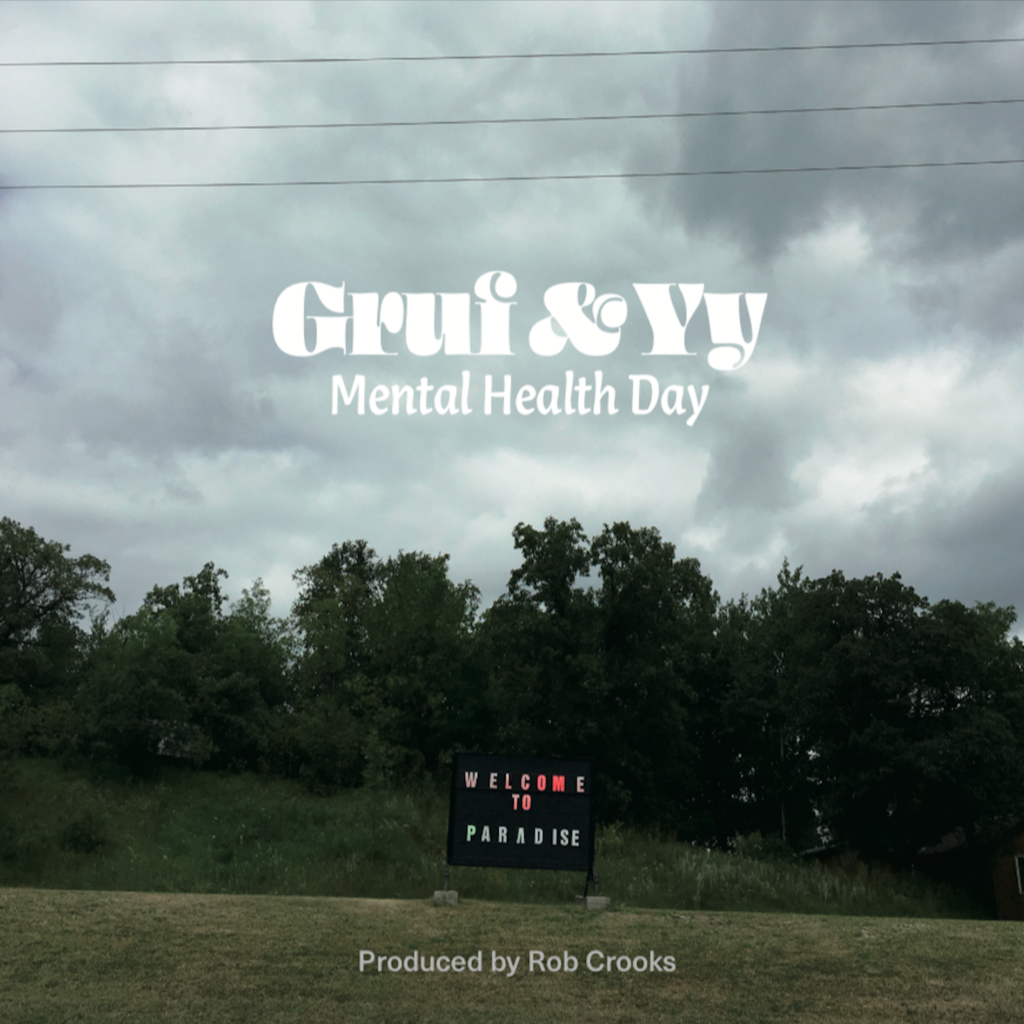 Saskatoon Folk Rap Records and AudioRecon are proud to present Mental Health Day by Gruf & Yy, produced by rob crooks.
Mental Health Day is the long anticipated collaboration between two of Canada's most technically adept rappers, Gruf & Yy. Best known for their solo and group projects released under the Peanuts & Corn banner, Mental Health Day marks the first time that the two Winnipeg emcees have come together to create a group project. Influenced by their deep knowledge of hip-hop, and their particular admiration for Project Blowed, Gruf the Druid and Yy (pronounced "yigh"; first 'y' a consonant, second 'y' a vowel) deliver mind bending styles that play off each other in intricate detail. Their stream of consciousness lyrics follow artfully crafted rhyme patterns that match the groove or intensity of the beat, depending on the track. The production by rob crooks is at times hectic and at other times smooth, but always organic. Scratches by Dj Influence and an appearance by fellow Break Bread crew member Bazooka Joe (fka John Smith) rounds out an album that is both quintessentially hip-hop and experimental at the same time.
Watch for the video to "No Homonym" coming soon!